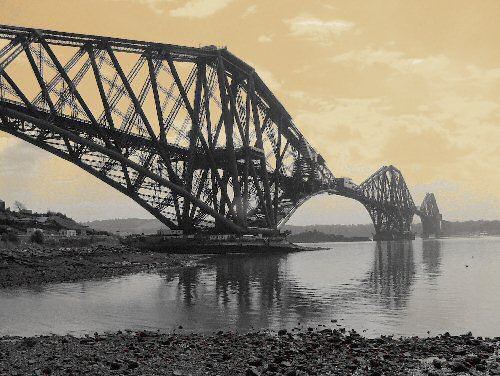 The Forth Rail Bridge gets another coat of paint
One of the great things about cycling is that it gives you time to notice things that would be mere blurs when travelling by car. I am fascinated by the little pieces of history that can be found just off our highways. I hope that you will find this self-indulgent drivel interesting...
Sorry about the mish-mash of old and new counties, I blame the local government re-organisation of the 1970s for destroying the identity of a lot of places.