How to combine hillwalking with an interest in old aircraft. These slides are taken from my collection and mainly date from the 1980s.
WARNING: going into the mountains without the proper equipment and knowledge is dangerous. You need to have pinpoint navigation; know how to read maps and use a compass and NEVER rely solely on a GPS.
---
Bristol Blenheim, Ben Inner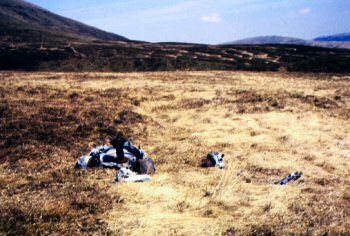 Blenheim Engine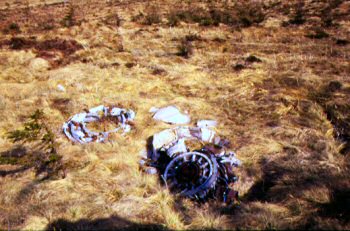 Engine and collector ring
---
Douglas C47 Carlin's Cairn, Dunfries & Galloway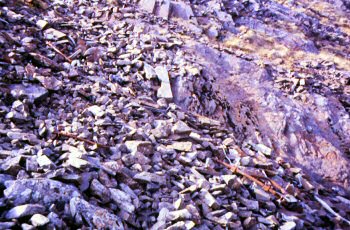 Lead counter-weight
---
G-AMRB Dakota Greenside Hill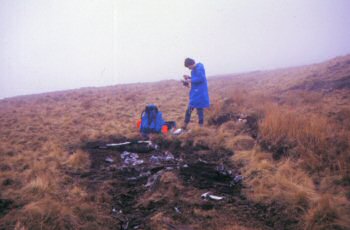 The impact point of the Dakota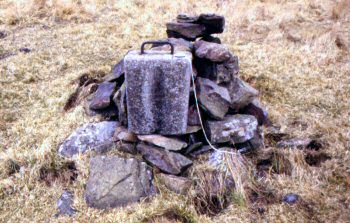 A small cairn with a concrete ballast weight, on top is a compass for scale.
---
F-100 Peter Hill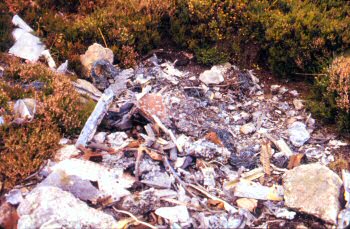 The impact point and small wreckage.
---
Tiger Moth, Blairdenon Hill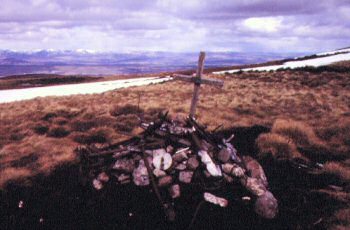 Small wreckage pile and memorial cross
---
Warwick, Cheviot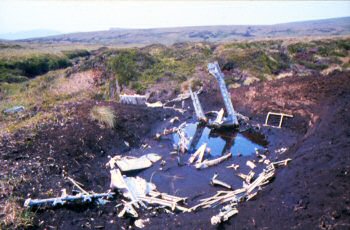 One of the many burial pits
---
Hurricane, Loch Doon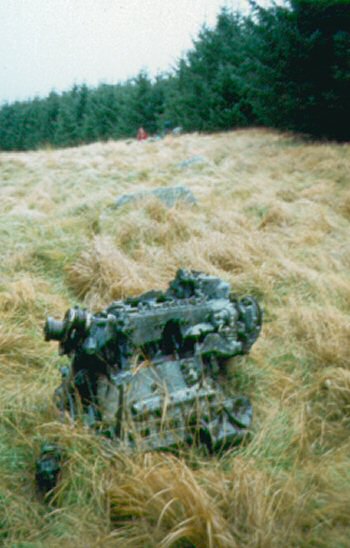 Hurricane's Merlin engine, Loch Doon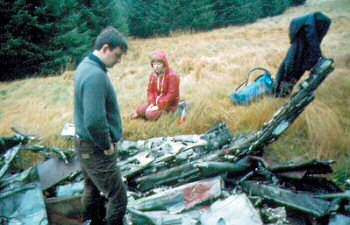 Hurricane, Loch Doon. Main wreckage
Andy Gemmell and his "conscience", Mary Mc Gonagall. Mary you have the patience of a saint. December 1984. A bottle of Irn Bru is lurking amongst the grass.
---
Firefly, Lochnagar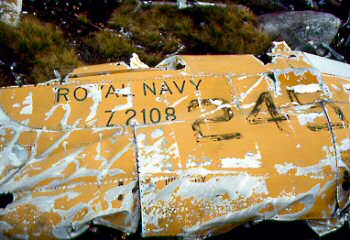 Firefly, Rear fuselage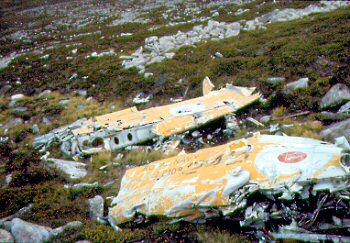 Firefly, rear fuselage and a wing.
---
Firefly, Blaeloch Hill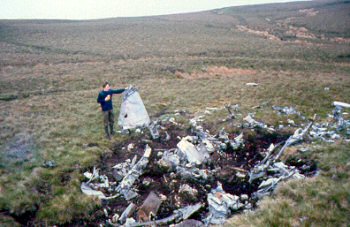 Allan Thomson, holds up a tail plane. Main impact point. The aircraft still has its blue wartime camouflage paint.
---
Firefly, Meikle Bin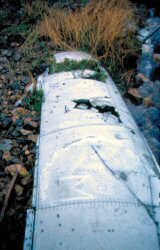 Firefly rear fuselage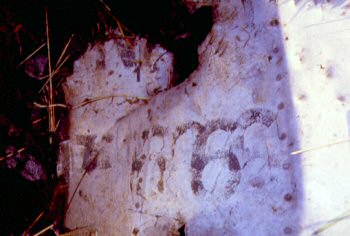 Firefly serial number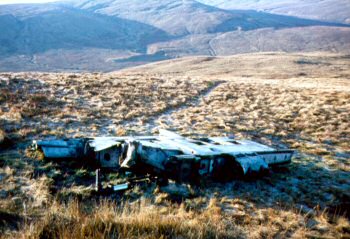 A wing section on a crisp winter morning.
---
Devon, Box Law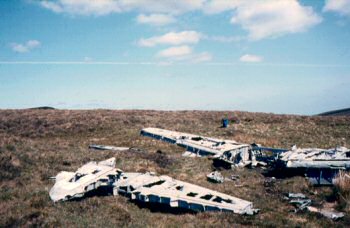 The wings, tail planes and tail fin. The Devon landed intact on the moorland and was complete for many years until, as the story goes a party of scouts lit a fire inside the fuselage and the rot set in afterwards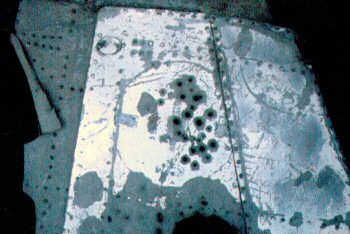 Tail fin and badge