After Auchinstarry the canal towpath is sandwiched between the canal and a minor road, at some points the road seems uncomfortably close.
Some respite is gained after Twechar, the road eventually goes off towards the right and you return to quiet country side. The final landmark before Kirkintilloch, if you can call it so, is a pipe bridge over the canal.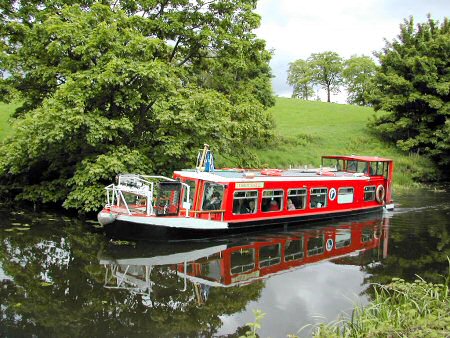 Pleasure cruising on the canal
The first road crossing in Kirkintilloch is a little bit tricky, though not too serious. The canal goes over the River Kelvin, as both now make their way towards the Clyde, the canal and Kelvin meets just one more time before the the river flows into the Clyde at Yorkhill.
A cycle shop can be found at the last crossing in Kirkintilloch, to the left.
It may seem hard to believe that Kirkintilloch was an important ship building centre, many of the Clyde "puffers" (steam driven, flat bottomed coastal trading vessels) were built here and launched, sideways into the canal. Their maiden voyages were along the canal before being let loose on the whole of western Scotland, where the lack of good roads made this vessel an ideal choice for the transportation of large and bulky cargo.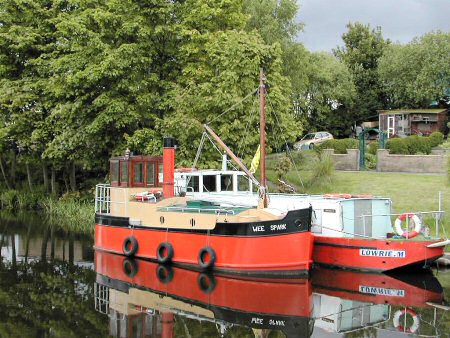 The Wee Spark, a cheeky wee scale replica of the Vital Spark